Autonomous vehicles were showcased for the first time at the Swiss Museum of Transport
From the 8th to the 10th of April, SAAM took part in the "Road Days", an event taking place at the Museum of Transport in Luzern, which puts forward road vehicles through numerous attractions and experiences.
SAAM was invited at this event to present autonomous mobility technologies to the public, marking the first time that Autonomous Vehicles were showcased at the Museum of Transport. Different demonstrations were organized, in particular a vehicle that was remotely operated, where the pilot was sitting in a different part of the Museum and could only use the screens in front of him to navigate the vehicle which was running outdoors in the center of the museum. Visitors, including children, could test out a remotely driven vehicle for the first time! It was in fact a fantastic experience to see parents letting their children sit inside this vehicle. This seems to prove that social acceptance may not be that far off. A great experience provided by SwissMoves and its engineers present throughout the event.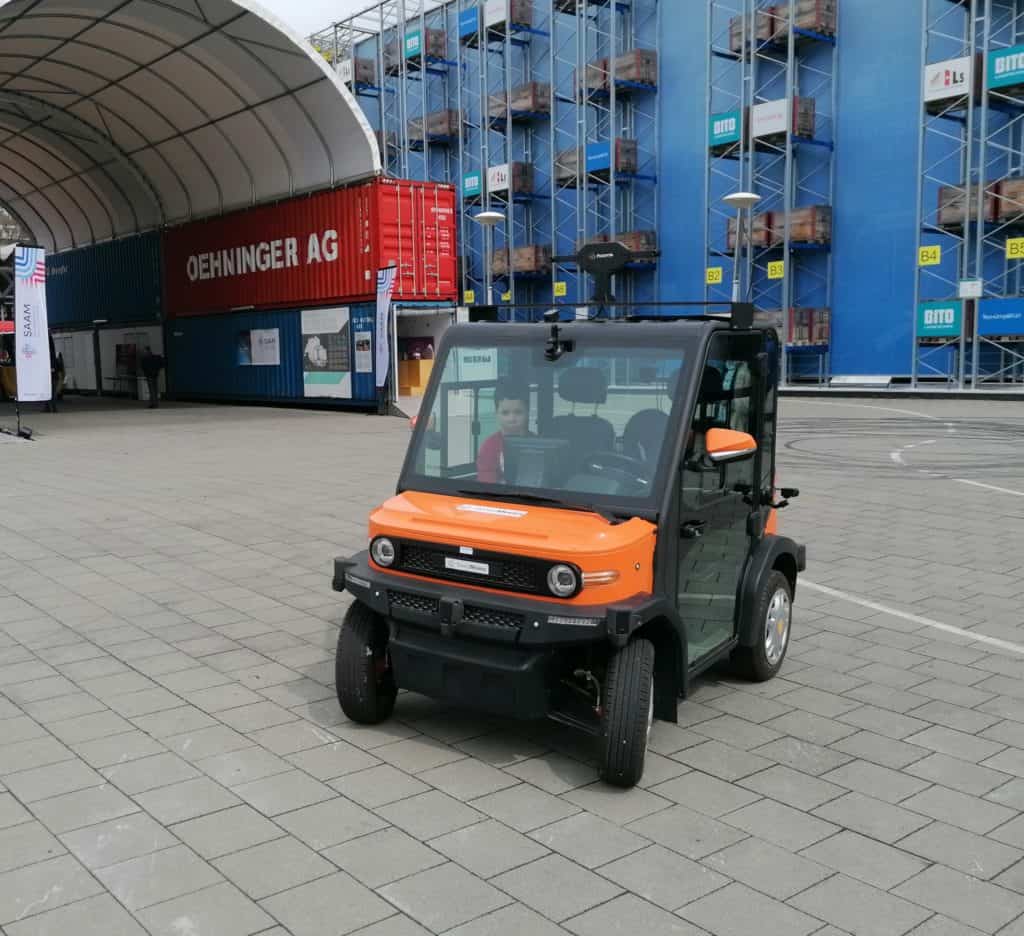 In addition, BFH's autonomous shuttle was circulating autonomously around the buildings of the Museum, with on board a safety operator who was presenting the aspects of autonomous mobility to the visitors inside the shuttle. Queues were forming in front of the vehicle as people were eager to try it out! The feedback was overall very positive and families appreciated being driven around by an autonomous shuttle. A unique experience for most.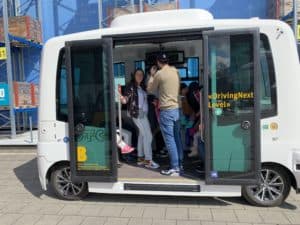 A miniature vehicle was also made available to children who had the opportunity to drive it remotely. It was interesting to see that children generally seemed to be better teleoperators than adults. Perhaps the next generation is even better equipped for driverless solutions than we thought… Children also had the chance to develop their own algorithms to carry out automated mini-vehicles and test them out directly after their workshop, enabling some mini-vehicles that were actually fully operational.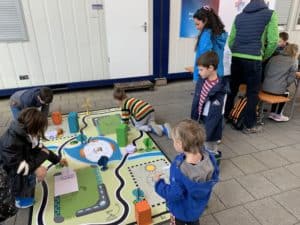 Globally, the event was a success as over 7'000 visitors got the opportunity to explore the world of autonomous mobility through SAAM's demonstrations. Their interest was considerable when they experimented the different showcases. An important step towards the social acceptance of autonomous mobility was achieved.